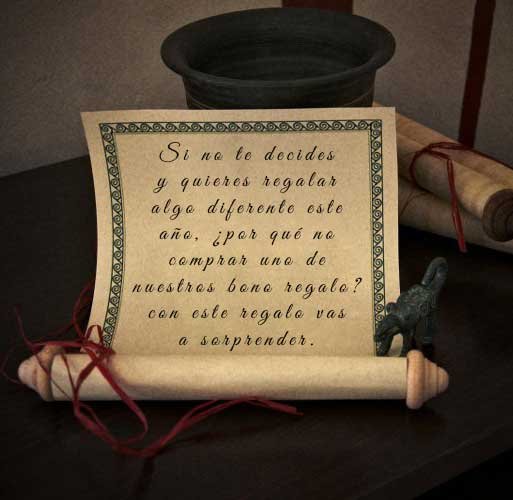 Give an Escape Room as a present
Do you have to give a gift and don't know what to buy?
Have you thought about giving an Escape Room session as a gift? It is a different and original gift, where you can enjoy 90 minutes solving puzzles and puzzles with friends.
We personalise the gift invitation with the details you indicate.
A different gift for birthdays, Mother's Day, Father's Day, Christmas, anniversaries or simply because you want to give something special to someone special.
If you want to give an Escape Room as a gift and you want us to create a personalised invitation with a code, so that the guest can say what day to enjoy their gift, all you have to do is fill in this form.